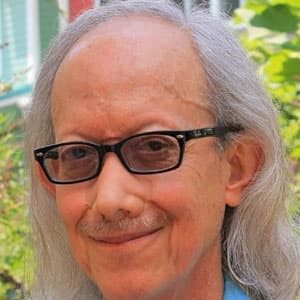 Arturo Escobar is an activist-researcher from Cali, Colombia, working on territorial
struggles against extractivism; postdevelopmentalist, post-capitalist and non-
patriarchal/non-racist transitions; and ontological design. He was professor of
anthropology and political ecology at the University of North Carolina, Chapel Hill, until
2018, and is currently affiliated with the PhD Program in Design and Creation,
Universidad de Caldas, Manizales, Colombia, and the PhD Program in Environmental
Sciences, Universidad del Valle, Cali.
Over the past twenty-five years, he has worked closely with several Afro-Colombian, environmental and feminist organizations on these issues. His most well-known book is Encountering Development: The Making and Unmaking of the Third World (1995, 2nd Ed. 2011). His most recent books are: Designs for the Pluriverse: Radical Interdependence, Autonomy, and the Making of Worlds (2018), and Pluriversal Politics: The Real and the Possible (2020). He is currently working on a book on relationality (Designing Relationally: Making and Restor(y)ing Life) with Michal Osterweil and Kriti Sharma.
Adrien Estève is an associate doctor at the Centre de Recherches Internationales (CERI) of Sciences Po and ATER in political science at the University of Côte d'Azur.
His research focuses on the consideration of environmental and climate issues in defense policies in France and the United States. He is a graduate of the Institut d'Etudes Politiques d'Aix en Provence (master's degree in public policy research) and of Sciences Po Paris (master's degree in political science - political theory).
He is responsible for the research seminar Environment and International Relations of CERI and is in charge of the working group Environment and Climate of the Association for War and Strategy Studies (AEGES). He has also been a visiting doctoral student in the Department of Political Science at Columbia University for the academic year 2017-2018 and in April 2019.
He recently published an Introduction to environmental political theory (Armand Colin, 2020)
Co-founder of Resiliere.
Holder of a bachelor's degree in social and organizational psychology, and having completed a master 1 in ergonomics, Sullivan Evrard is particularly interested in human systems including intergroup interactions, human activities and their meaning as well as the organization of life in society, decision processes in an Anthropocene context.
His personal and professional experiences allow him to analyse the interrelationships in a given system and to envisage concrete ways to improve it thanks to a diagnosis based on his skills in ergonomics and psychology.