Philippe Gauthier holds a B.A. from McGill University and an M.Sc. from Université de Montréal, both in political science. He is currently studying for his M.Sc. in management at HEC Montréal and writing a dissertation on the adaptation of organizations to the effects of climate change, a work that is funded by a SSHRC fellowship.
A longtime economic and scientific journalist, he has been interested in energy issues for the past ten years. As such, he is a speaker and blogger, in addition to being a member of the scientific committee of the independent research group Polémos on degrowth.
He is currently writing a book on the oil industry. He is also a lecturer for the Master's degree in Strategy and Design for the Anthropocene from ESC Clermont and Strate Ecole de Design, in France.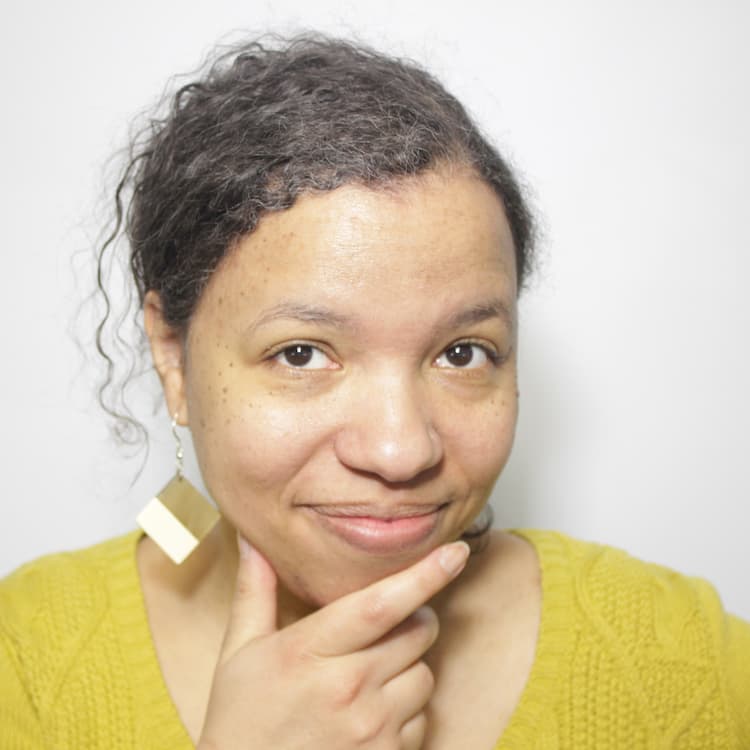 Lalya Gaye is an award-winning digital media artist, interaction designer, engineer, permaculturist and activist based in Geneva, Switzerland. She worked in Sweden for many years, and then in the UK where she founded and directed the now-defunct interdisciplinary design bureau Attaya Projects. Previous affiliations include the Viktoria Institute, Chalmers University of Technology, Medialab Prado, Rhode Island School of Design, and Culture Lab Newcastle. She was also an executive member of Artists' Union England.
Lalya's early work was influential in the field of mobile media. Her more recent work focuses on creating socially-engaged and -engaging experiences for audiences through producing interactive installations in public spaces. She also provides consulting in design and emerging technologies, curates and organises cultural events, and teaches at graduate level.
Lalya currently works at the European Broadcasting Union in Geneva, where she coordinates a transversal initiative on AI and data for public service media broadcasters. She teaches occasionally at the Media Design programme at the Geneva School of Art and Design, and at the Interaction Design programme at ZHdK (Zurich University of the Arts) in Zurich.
Caroline Gervais, 49, PhD, is an expert, trainer and facilitator in strategic sustainable development. Since 2002, her core business has been to accompany individuals and organizations in the transition to societies with renewed prosperity. Her talent lies in proposing training and transformation programs that accompany change, while respecting the singularity of individuals and organizations and always aiming to make them autonomous. To do so, she relies on the FSSD, a systemic, strategic and participative approach developed in Sweden, since 1989, by scientific consensus, which allows to integrate the sustainable development perspective from vision to action. She is currently the Scientific Director of My Sensei Lab and a member of the Scientific Committee of Time for the Planet.
After five years as a journalist specializing in skiing at skipass.com, Loïc Giaccone made a reconversion to societal and environmental issues thanks to the Master Climat et Médias of the University of Paris-Saclay.
He worked for a year and a half at Cerema (Center for studies and expertise on risks, environment, mobility and planning) managing the Resource Center for Adaptation to Climate Change, and has just joined the Georgetown Environmental Justice Program, in Washington DC, for a PhD on inequalities in climate scenarios.
He also writes articles on environmental issues and contributes to a journal dedicated to the future of mountain territories Les Passeurs.
Marie-Cécile is a critical designer and UX researcher. At the center of her practice are the study of uses, the empowerment of people and systems, social justice, accessibility by default and ecological redirection. She teaches in higher education institutions, notably at Strate Ecole de Design Lyon and ESC Clermont. She publishes articles and gives lectures on design and on themes such as Anthropocene, burnout, or inclusiveness and systemic oppressions in technology. She is a member of the association Designers Éthiques with whom she co-organized the 2020 edition of Ethics By Design. She co-created and animates the think tank common-futures.org.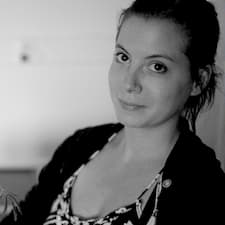 Pauline Gourlet (Ph.D.), is an interaction designer, researcher, and teacher, who splits her time between Paris and NYC. Her work addresses the role design can play in the development of both people and organizations. Her practice aims at questioning and transforming forms of human activities through participatory design and appropriation processes of artifacts, with a focus on data-related tools and collaborative writing techniques. She co-founded L'Atelier des Chercheurs, a collective of designers creating free tools that support learning and creative processes, using a participatory action research approach with various partners (public schools, fablabs/maker spaces, theaters, museums, public institutions...). She holds a Ph.D. in cognitive psychology and design from University Paris 8 and was previously appointed as a visiting researcher at The New School (2017-2018). She is now a research fellow of the Sciences-Po Medialab. Lastly, Pauline worked at the United Nations as Data and Innovation Lead and on various projects with beta.gouv. She is also a member of design↔commun, Tiers-Lieux Edu, et Faire École Ensemble.
Louise Guillot holds a degree in urban policies and territorial strategies from the Institut d'Urbanisme de Lyon and in information sciences from the University of Nantes. Louise Guillot has been a project manager at La 27e Région since January 2017, a laboratory for experimentation and transformation of public policies. To bring her expertise on the emerging challenges of the city factory and territorial governance. In particular, she leads the action-research projects Réflexes Publics, Sonar, Juristes Embarqués. She previously held positions in public relations and strategic planning in federations, associations and consulting agencies.